View Other Users' Timeline and Calendar
You can see precisely what your teammates have been up to. Simply select a user from the new drop-down menu on either screen and their worklogs will appear. Everything looks the same as overviewing your own worklogs: the timeline items and calendar cards, the expected and logged weekly/monthly hours, empty days in the date picker, etc.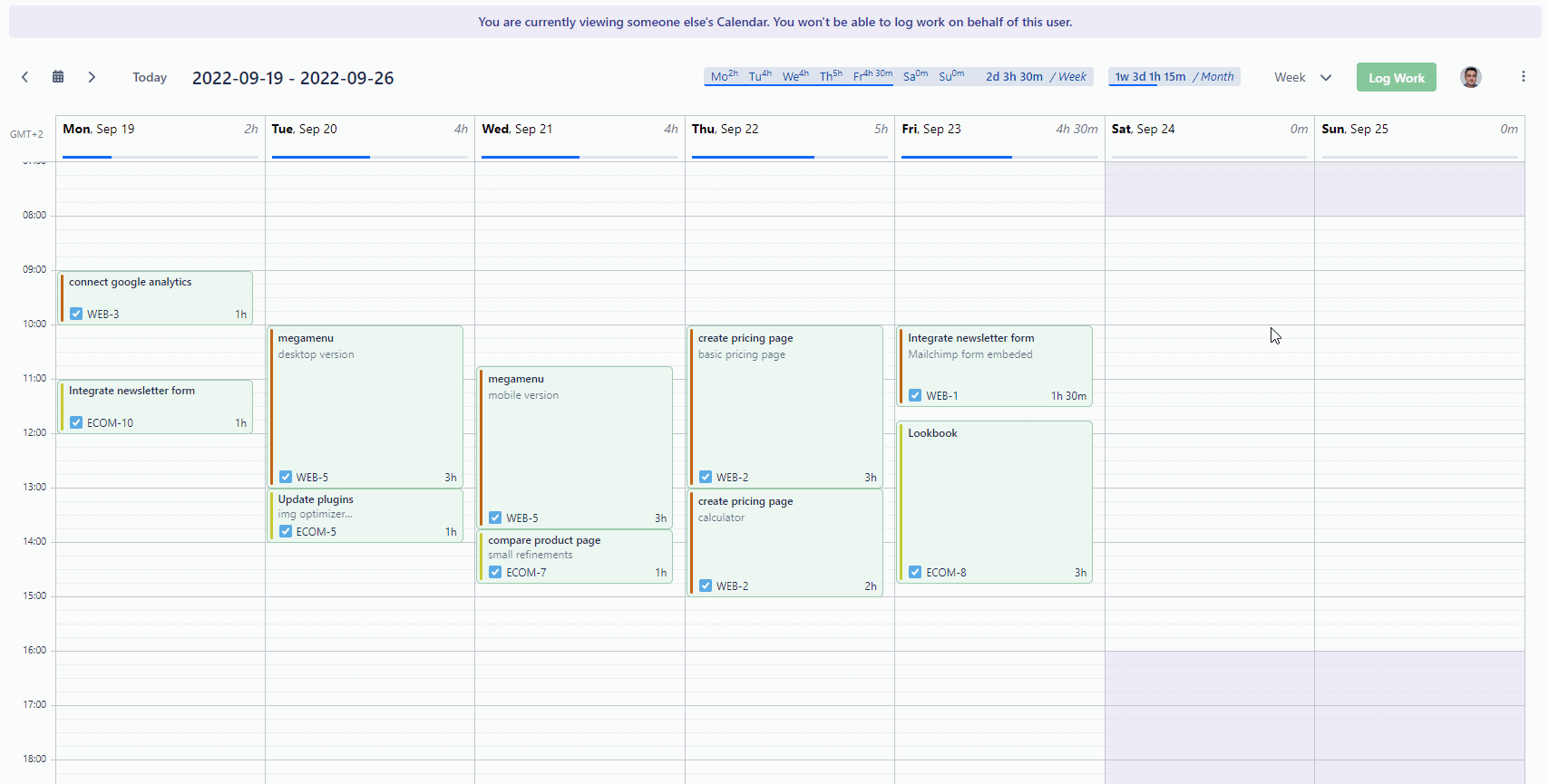 Keep in mind, at the moment, you can only view this information. You won't be able to edit or delete your teammates' worklogs or log work for them. However, we're already working on these features and they'll be available soon!
Who can use it?
Please note to use this feature, you'll need to have the "Permission to report other users' worklogs" Timetracker permission.
In what use case can it be useful?
to overview your team members' progression

check the timesheet completion rate for others

input for daily stand-ups or weekly reports