Prerequisites
For all of the following procedures:
You must be a member of the configured group for Permission to use Reporting.
Timetracker provides a simple reporting options to help you analyze your team's work. Create detailed reports based on users/groups, filters and projects and view every work log related to the users and additional information about the projects and the issues. Reporting will show all work logs as a list.
You can select from the following report types:
Detials

Summary

Timesheet

Chart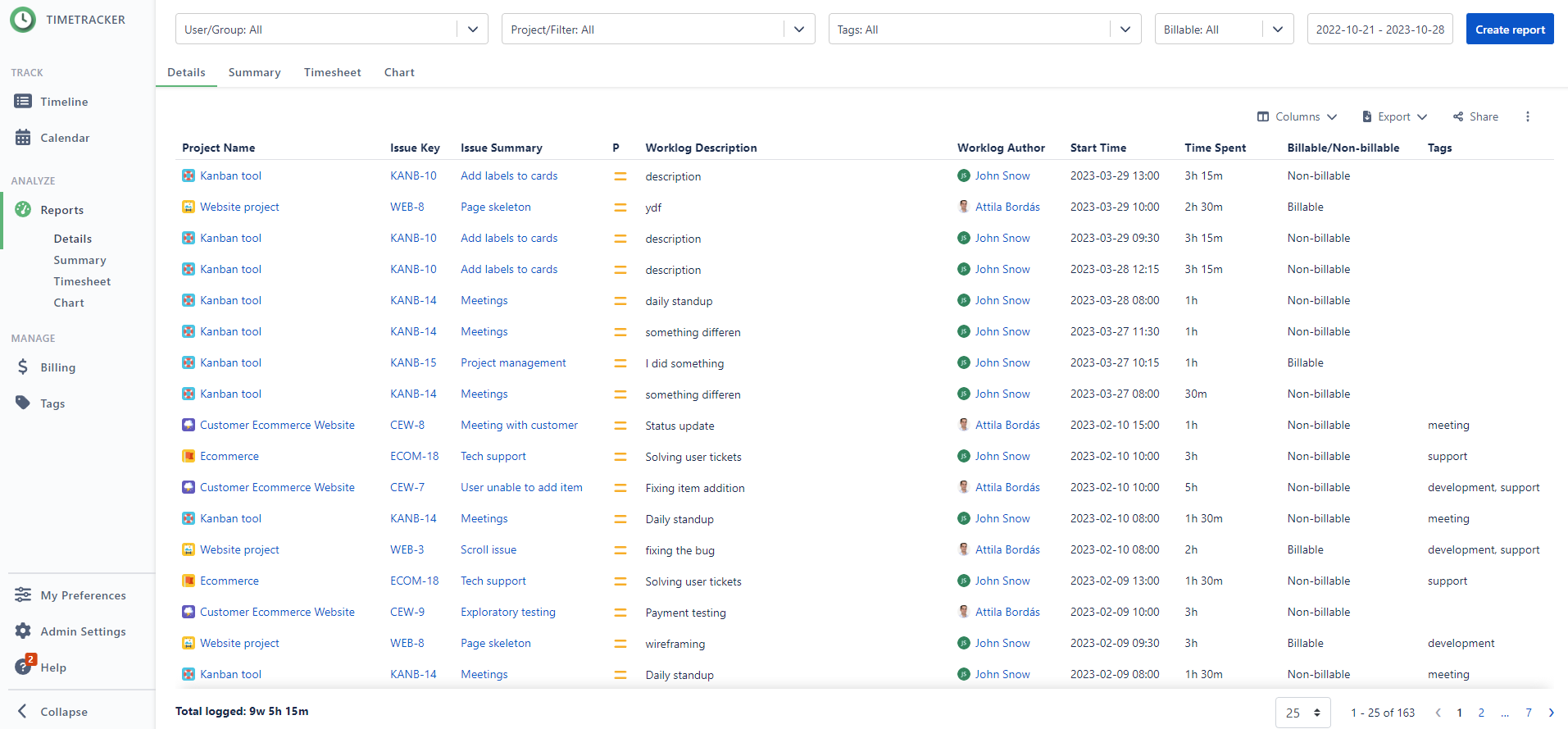 Search criteria
Timetracker Reporting provides search criteria for users, groups, projects, tags and billing.
You can search by users and/or groups to find all worklogs related to the selected user/group.

You can search by projects and/or filters.

You can search by tags.

You can search for billable or non-billable worklogs.

You can add the start and end date of interval. The search will take into account the start time and end time (calculated on the basis of the duration) of the work logs.
Grand Total Logged
You can see the total amount of time for the query in the bottom left corner of each reporting page.
This value is the sum of all logged times based on the results of the query.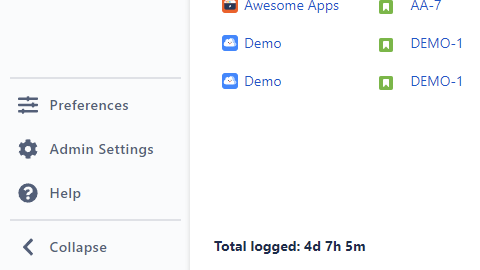 Time format
You can select in what format you want to display time units (time spent, duration, remaining) in the generated reports:
Jira default (e.g. 4h 30m)

Decimal hours (e.g. 4.5)

Hours (e.g. 4.5h)

Days (e.g. 0.56d)

Weeks (e.g. 1.3w)

Months (e.g. 1.3mo)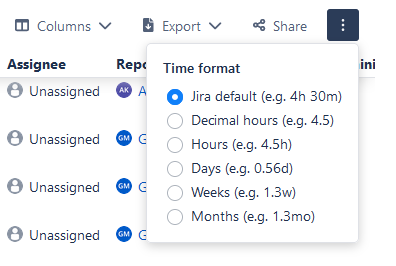 Save/Share a Report
Save a report
The reports are bookmarkable so you can bookmark them for later use.
Share a report
The share button allows you to share your reporting result with someone. How it works:
Set the necessary filter according to your requirements

Press "Create Report" button

Press the Share button. The URL is automatically copied to your clipboard.

Send the copied link to whom you want to share the report with.
Get report JQL
You can now get the JQL of generated reports, so that you can use them in your filters.