Reorder and display/hide fields
Personalize your log work screens with customized field order and visibility!
We have streamlined the control of input fields on the timeline and in the log work dialog windows through a new menu item.
This enhanced menu offers greater flexibility by providing the ability to select which fields to display or hide, and adjust the order of their appearance to suit your preferences.
This way, you can find the most convenient way to log your time!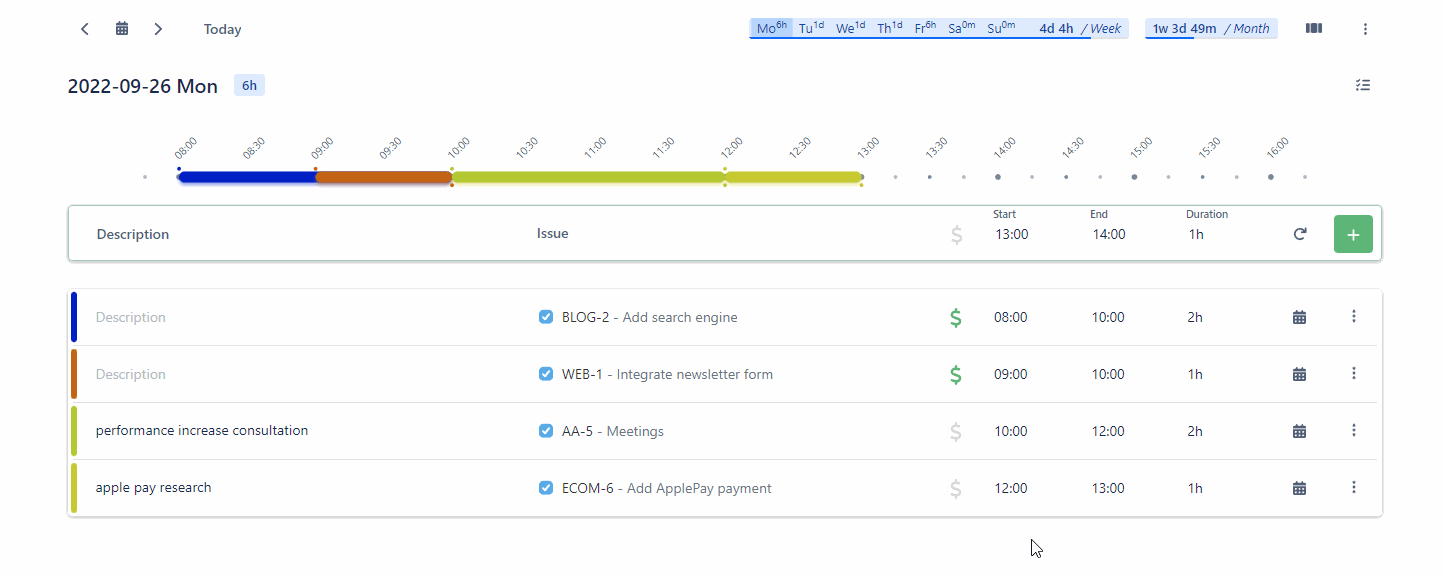 ---
We hope you will enjoy this new feature! We welcome your feedback and encourage you to let us know what you think!