We are happy to introduce our new Worklog Calendar! 🎉
Worklog Calendar enables users to view, create and manage worklogs easily as cards on a calendar canvas.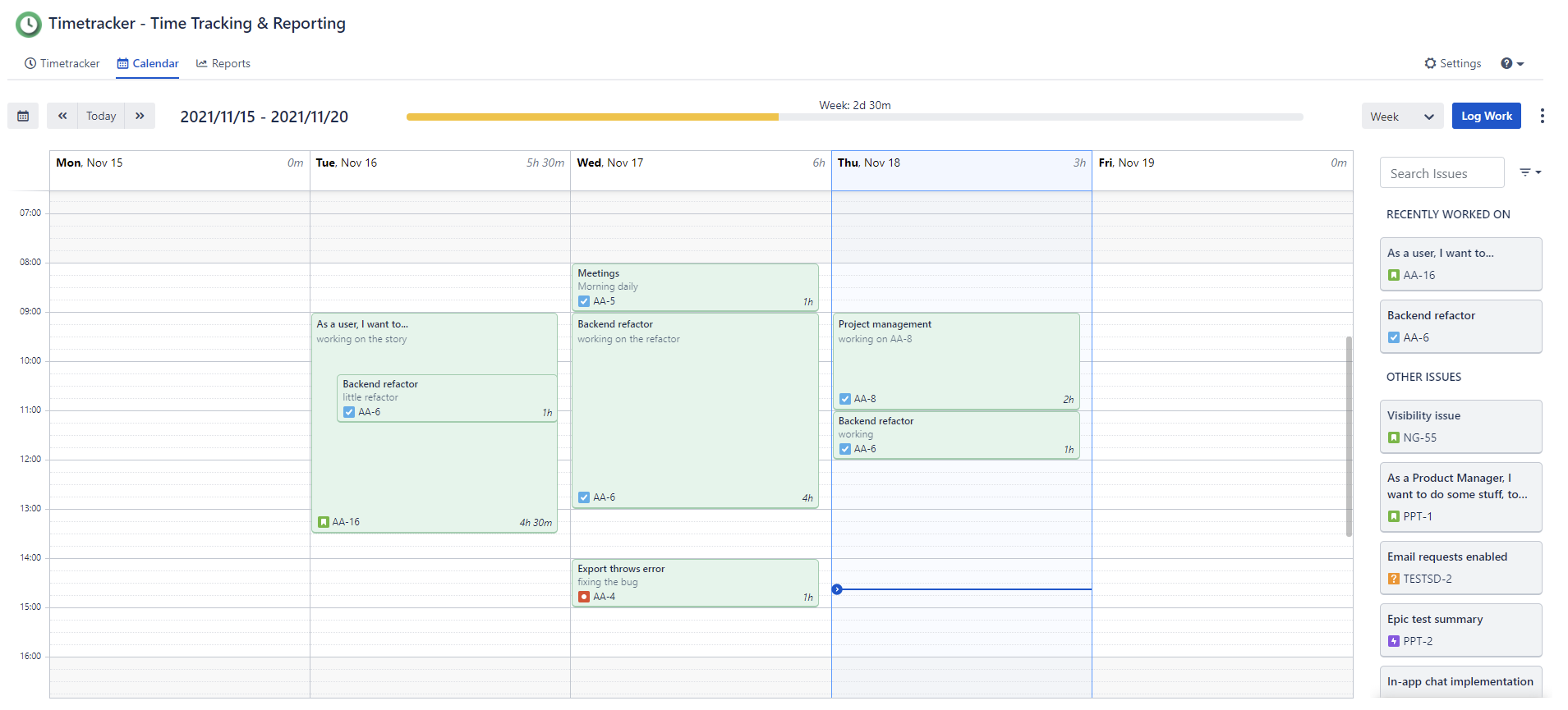 How to log work
Click the start time once on a day where you want to log time or click the start time and drag to the end time to log your work.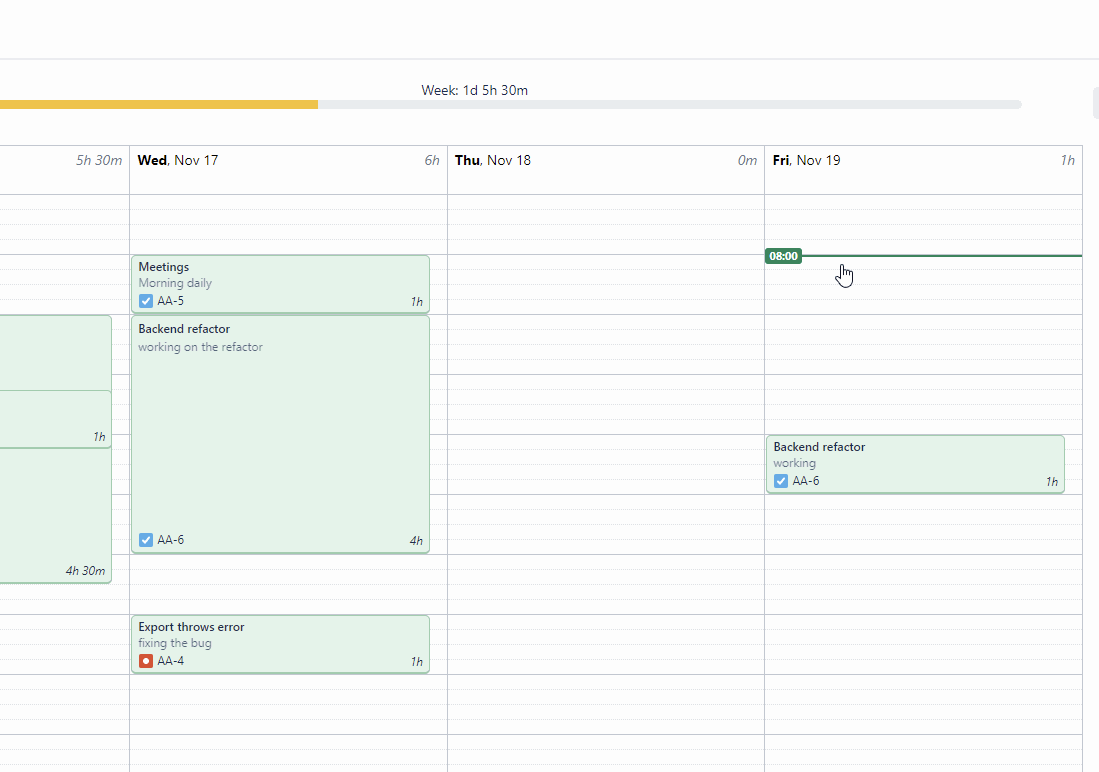 Drag issues from issues side panel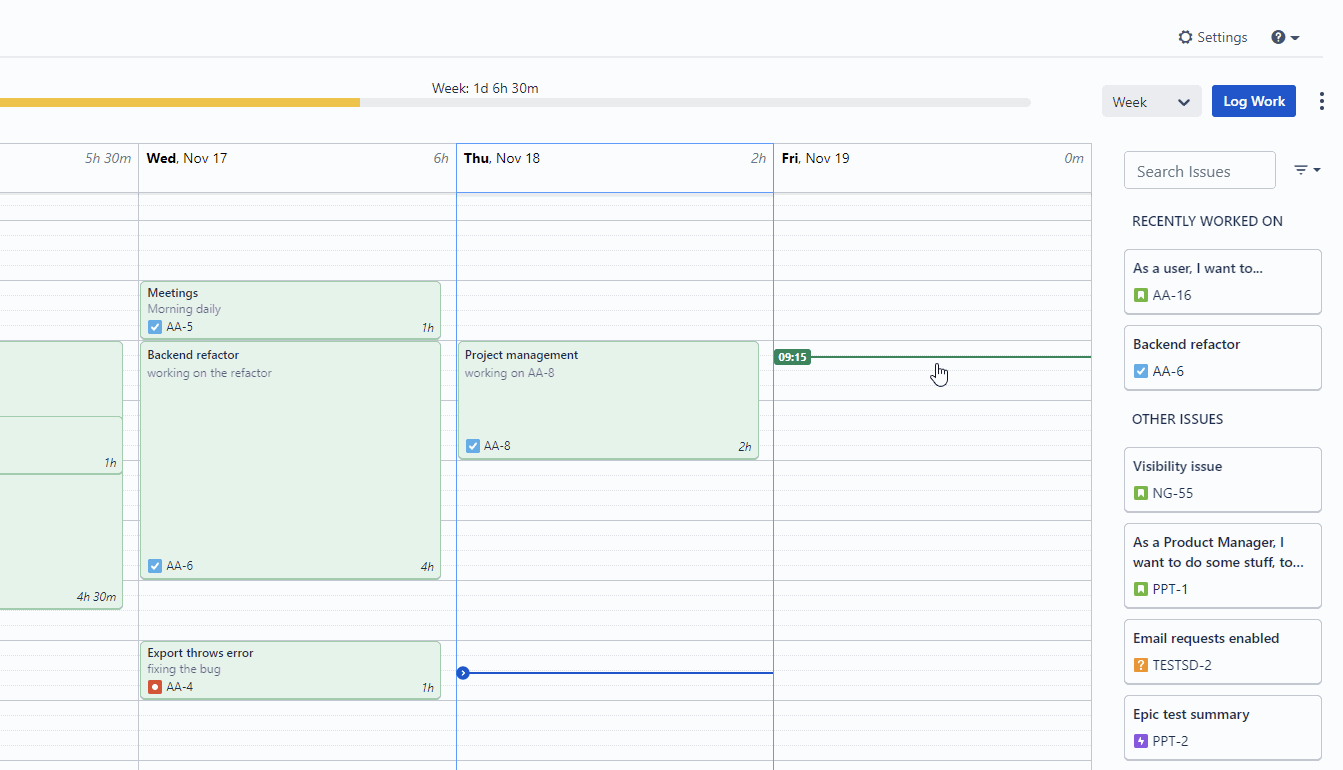 Edit your worklogs
To edit a worklog just double click on the worklog card.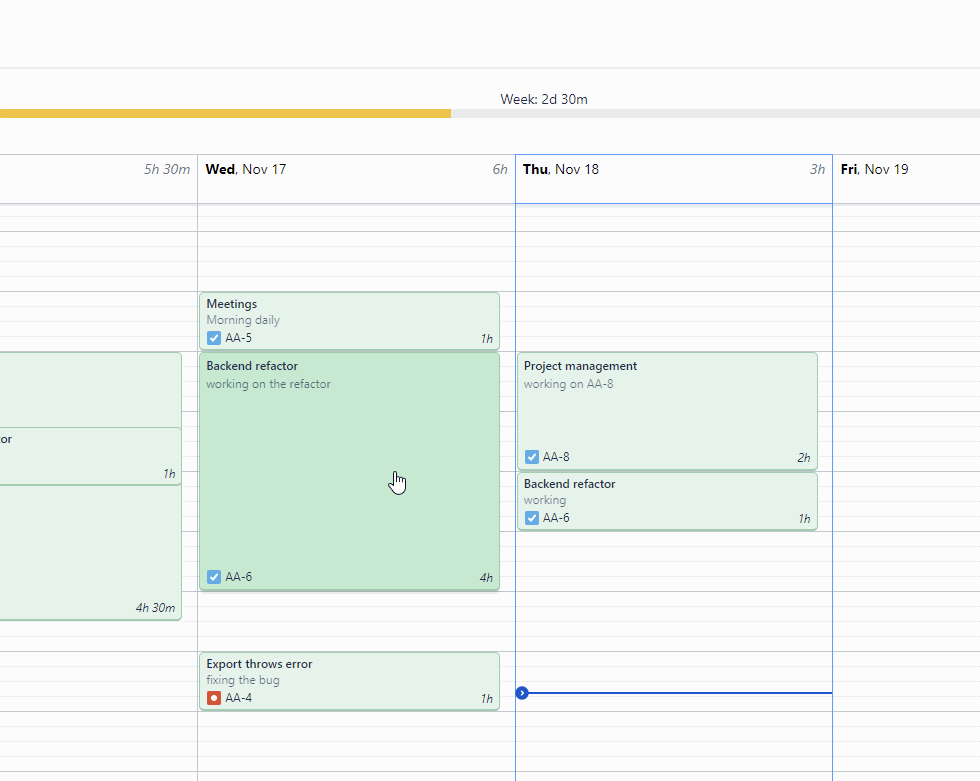 You can easily move the cards between the days or months.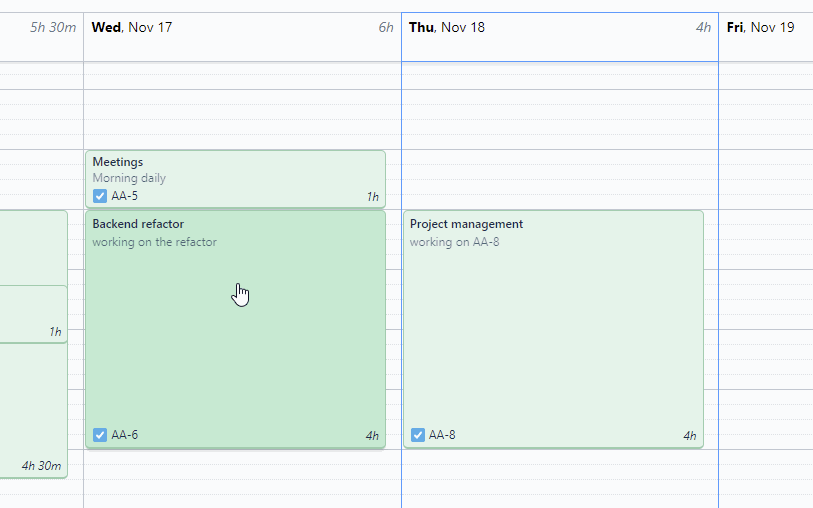 You can easily resize the cards to modify the worklog end time.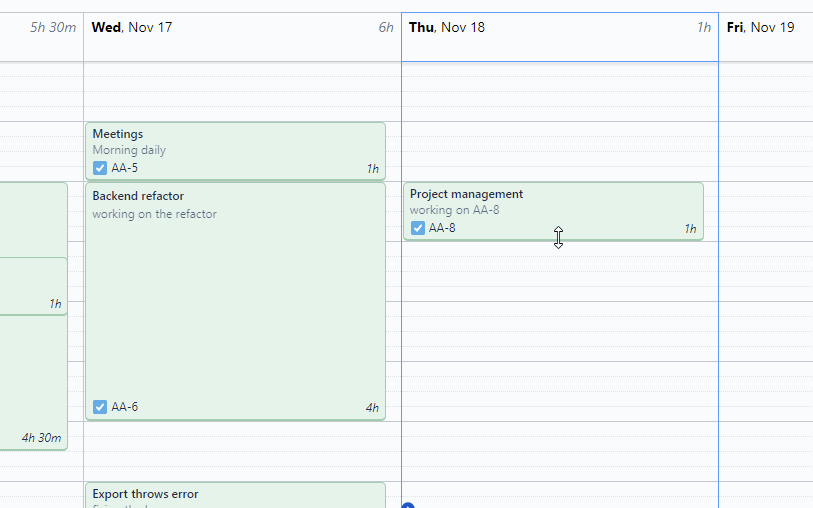 Copy your worklog
You can copy a worklog by holding down the Ctrl key and dragging and dropping a card to another day or time.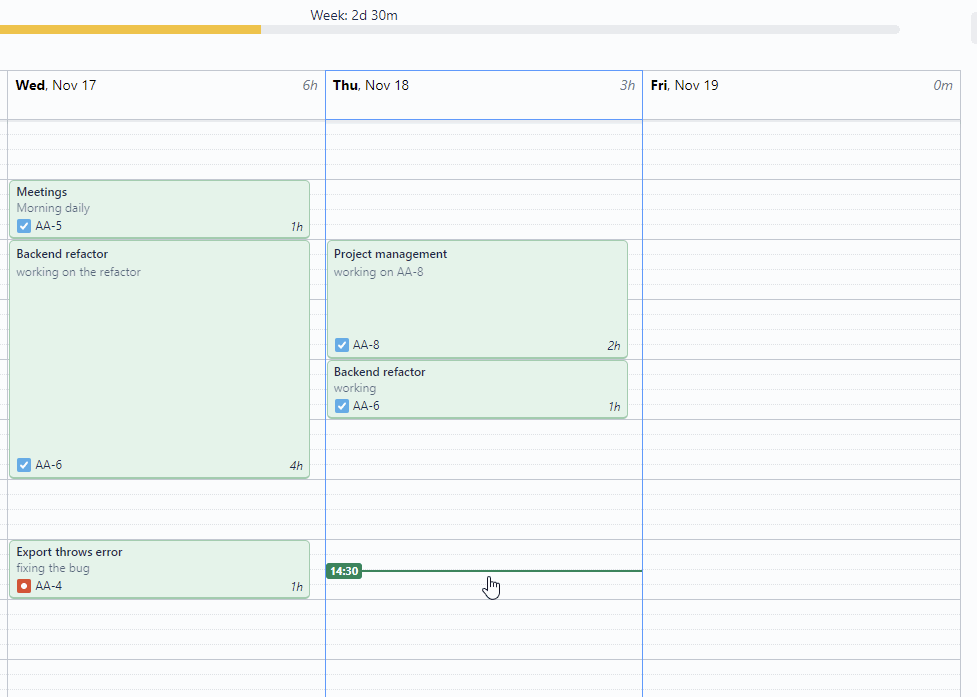 View worklog details
Clicking once on a card will open an inline dialog where users can see more information about the worklog and action icons: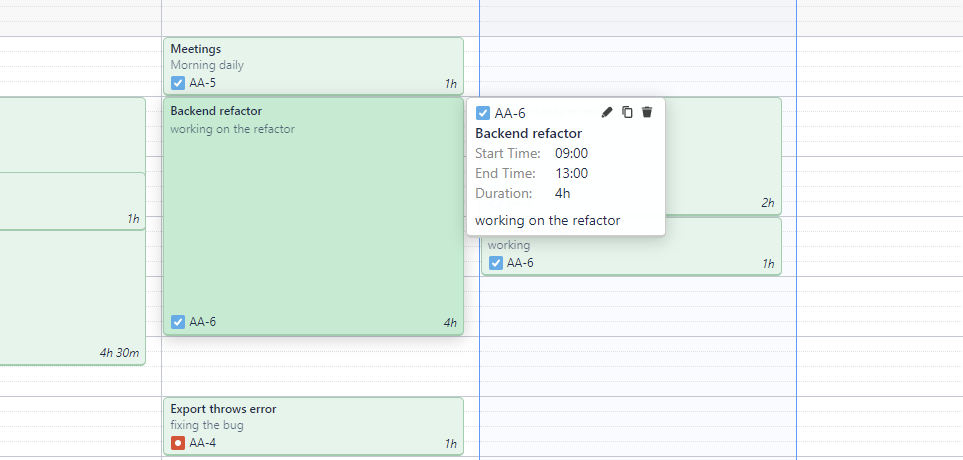 Preferences
Show days: You can select the days of the week you want to display in the calendar on the Week and Month view.

Working Hours: You can set your usual daily start and end time here. The hours between these times will be displayed with white background, and other hours with grey background to help you quickly review your working hours on the canvas.