Issue Picker filters and Favorite Issues
Currently, the Issue Picker does not display Issues from "Discovery" project types, due to its BETA state.
Issue picker grouping
The Issue picker field will search among all the Issues accessible by you, but Issues falling in one of these groups will be shown first to help you find the most relevant Issue.
You can choose from the following grouping options:
Favorites: Your selected favorite issues

Recently Worked On: The Issues for which you recently logged work will be shown first.

Recent Issues: The Issues that you recently viewed will be shown first.

Assigned: The Issues for which you're currently assigned to will be shown first.

Watched: The Issues that you're watching will be shown first.

All Issues: Selecting this essentially disables the top grouping section.
The options are integrated into the Issue picker itself, enabling you to change it more flexibly on-the-fly: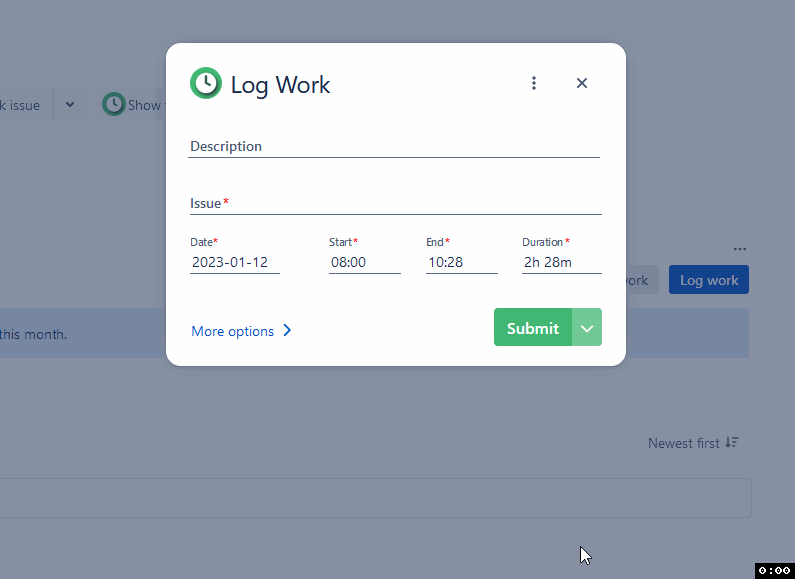 Favorite Issues
You can also mark Issues as favorites by clicking on the star next to the Issue.
A dedicated Favorites filtering option is also available, where favorite Issues are displayed first. This can be useful if you log your time frequently on some Issues. You can now find these quicker if you mark them as favorites.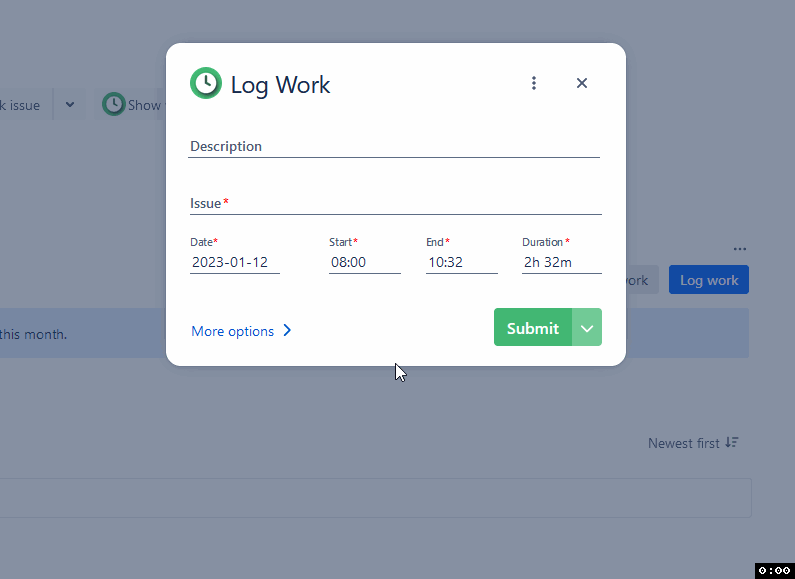 The favorite toggle button is also available in the Calendar sidebar: